Today is internationally recognized as Women's Day. As many people are saying about Black History Month or Mother's Day or...ummm, your birthday...there is no way to adequately celebrate the fullness, value, or contributions of women in a singular day or month. We do pause however to give thanks to women world wide and their contributions to all of our lives.
I have had the great pleasure of meeting and photographing some powerful women across the world. They have shaped my understanding of the world. They have forced me to grapple with the implications of my theological views. They have helped me to ultimately be a better human being. I'm grateful for their example, their commitment, and their leadership.
This is certainly not an exhaustive list and nothing can compare to the impact that two of the most important women in my life, my grandmother and my wife, have made on me. It is with great pleasure to introduce:
4 Women, From 4 Countries, and 4 Reasons to Celebrate
Mercy Amba Oduyoye is Africa's first and foremost woman theologian. While her life reads like a story, Oduyoye's theology itself can best be described as a theology of stories that have changed worldviews on gender, ecumenism and restorative historiography.
Mercy Amba Oduyoyeis a theologian known for her work in African women's theology. She is currently the director of the Institute of African Women in Religion and Culture at Trinity Theological Seminary in Ghana. I had the pleasure of being a student of Dr. Oduyoye while at Candler School of Theology. Traveling with Dr. Emmanuel Lartey, I was able to visit her at Trinity Seminary in Ghana some years later.
Oduyoye has written four books and over eighty articles focusing on Christian theology from a feminist and African perspective. One of her central subjects is how African religion and culture influences the experiences of African women. In particular, she has addressed the effects of economic oppression on African women.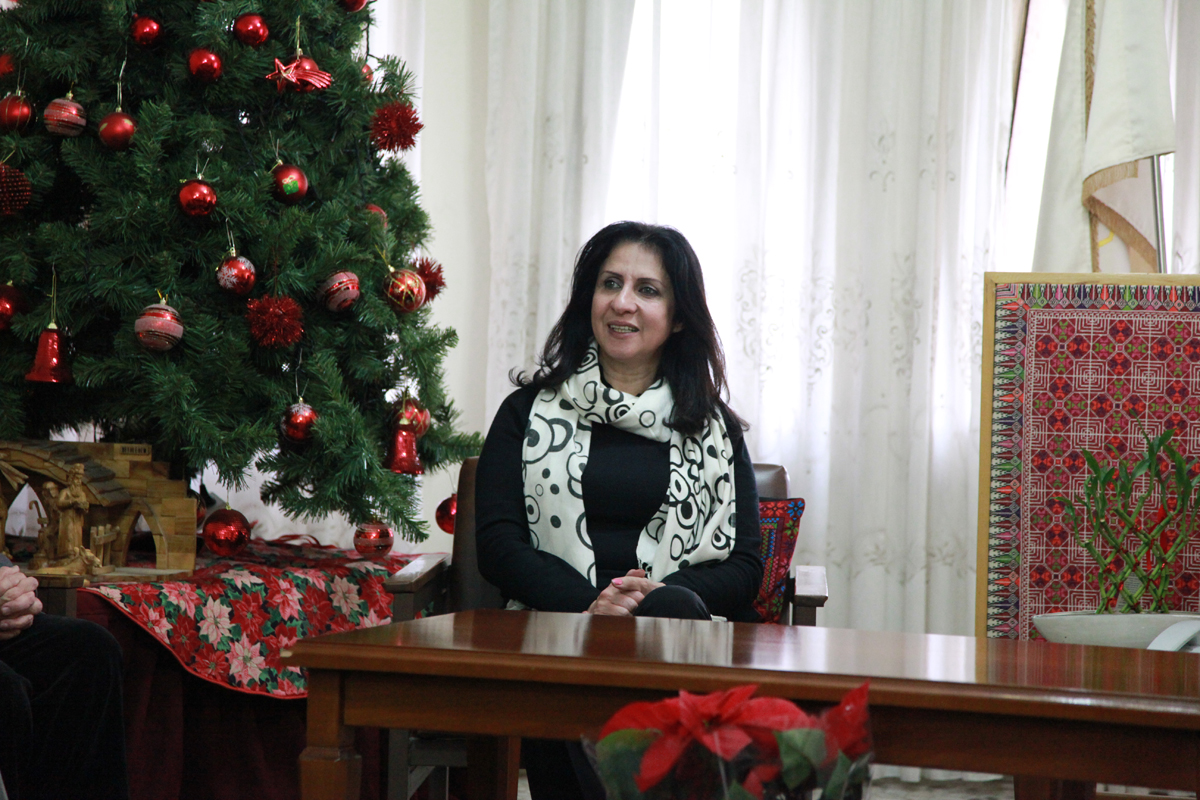 Vera George Mousa Baboun (Arabic: فيرا جورج موسى بابون) is a Palestinian politician and the first female mayor of Bethlehem. I had the pleasure of meeting her in her office in Bethlehem. She is one of the most intriguing and captivating women I've ever met. Baboun has a Masters degree in African-American literature. She is a gender studies researcher looking at the role of information technology in empowering women in the Arab world. At the time of her election, she was a Ph.D. candidate in Arab-American women's literature. Baboun is the mother of five children. She is an Arab Christian.
As mayor, Baboun presides over a city with the highest unemployment in the West Bank. Bethlehem has a changing demographic, due to an outflux of the Christian population. She cites the presence of the Israeli West Bank Barrier as an obstacle to growth by restricting the movement of people, ideas and goods. Of Bethlehem she states, "We are a strangulated city, with no room for expansion due to the settlements and the wall." She hopes to stop the flow of emigration by creating job opportunities for young people. She also hopes to regain international support for Palestine.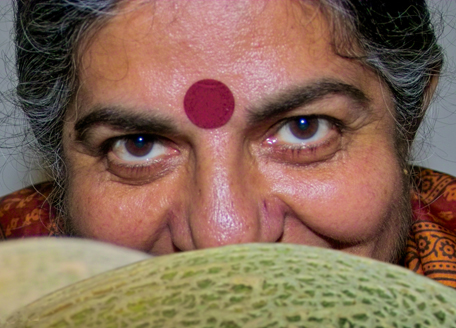 Vandana Shiva is a world-renowned environmental leader and thinker. Director of the Research Foundation on Science, Technology, and Ecology, she is the author of many books. Shiva is a scientist, philosopher, feminist,environmentalist, and activist. Dr. Vandana Shiva is a one-woman movement for peace, sustainability and social justice.
Shiva is a leader in the International Forum on Globalization, along with Ralph Nader and Jeremy Rifkin. She addressed the World Trade Organization summit in Seattle, the World Economic Forum in Melbourne. In 1993, Shiva won the Alternative Nobel Peace Prize (the Right Livelihood Award).
Before becoming an activist, Shiva was one of India 's leading physicists. She holds a master's degree in the philosophy of science and a PhD in particle physics.
Lisette Guedo You may recall my post I Guess Someone Asking to Touch Your Hair Doesn't Always Have to be a Bad Thing about my experiences of hospitality and love in Los Brasiles Nicaragua. The school that I photographed the kids for a yearbook is run by Lisette Guedo. Guedo has been praying and sowing into the lives of children in Los Brasiles for more than a decade with Compassion International. Lisette helps to run the organization as Director of Programs. She sets the standard with her professional approach to working with the children and making decisions on how to move forward in the face of challenge. With compassion, gentleness, wisdom, and courage she is a central leader of that town. Lisette lives with her husband and 3 children in Los Brasiles Nicaragua.